Bell to Enter: 7:30 a.m.
Tardy Bell: 8:15 a.m.
Dismissal Time: 3:15 PM
Main Telephone Line:
(843) 386-2066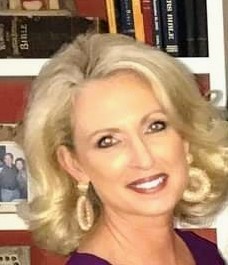 Mrs. Mirandi Squires
Phone : (843) 386-2066
Safe Return To In-Person Instruction And Continuity Of Services Plan
Online Registration
Florence School District Five is implementing an online registration process. New students in 4K and 5K should contact Johnsonville Elementary School directly at (843)-386-2955 to register. Other students in grades 1-12 may use the online registration process.
Step-by-step instructions for both returning students and new students are included to assist you with the registration process. New students are only students that did not attend school in FSD5 last year. If your child is promoting between schools (JES to JMS or JMS to JHS) they are a returning student and not a new student.
After you have completed the registration form, you will need to login to the K12 Payment center https://www.k12paymentcenter.com. Note: If you have used the K12 Payment Center previously to pay for lunch, you may login using the same account to pay fees.
For questions or assistance, please contact your child's school.
JMS School Improvement Council (SIC)